NEWS &
UPDATES
Now, you are not going to miss out on any of your university programs, news, and updates. A great community of your university alumni will always keep you updated with the best information.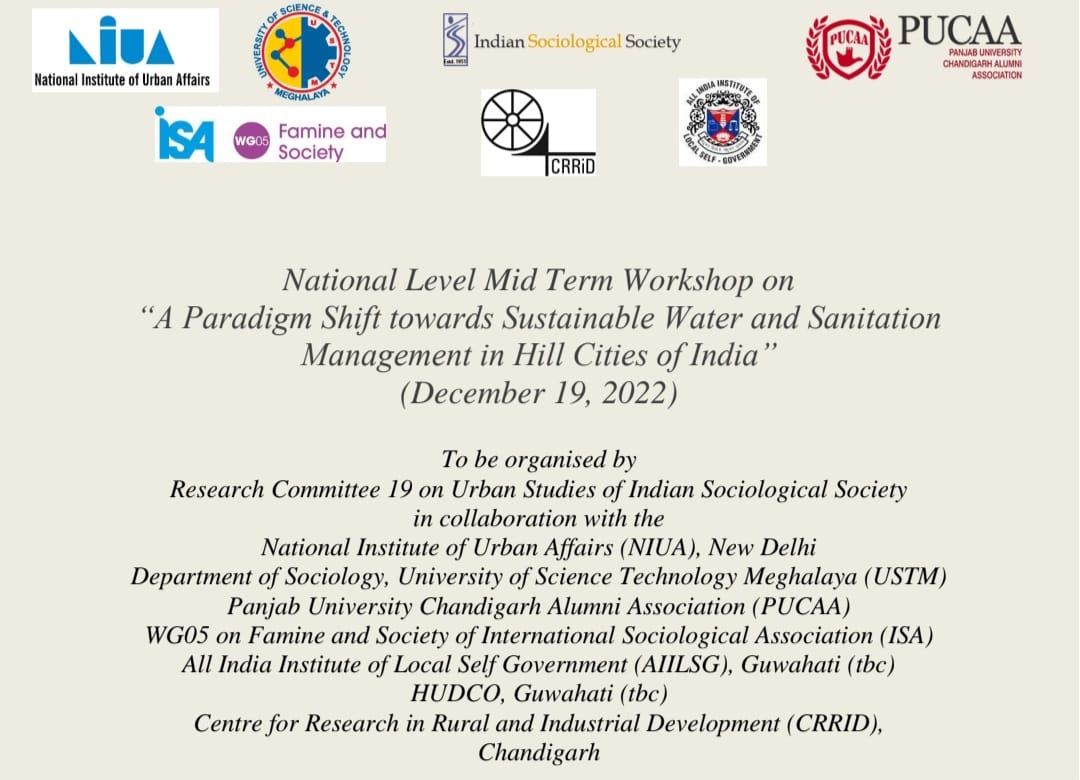 19, December, 2022
Panjab University Chandigarh Alumni association (PUCAA) collobaration with Urban Studies of Indian Sociological Society National Institute of Urban Affairs (NIUA), New Delhi Department of Sociology, University of Science Technology Meghalaya (USTM) WG05 on Famine and Society of International Sociological Association (ISA) Centre for Research in Rural and Industrial Development (CRRID), Chandigarh going to organise a National Level Mid Term Workshop on "A Paradigm Shift towards Sustainable Water and Sanitation Management in Hill Cities of India" (December 19th, 2022 in Guwahati, Assam) and a get-together function on 20 December. Please Join and re-live the old memories.
29, November, 2022
Panjab University Chandigarh Alumni Association (PUCAA) solicits your benign presence to Honour its well known Alumnus Lord Rami Rangar on Tuesday, November 29 , 2022, 07:30 PM at the Constitution Club of India.
Read More

18, July, 2022
We are pleased to announce the "First Alumni Meet of PUCAA" where you can catch up on your batchmates, faculty, friends and memories and wonder at the changes in each other.
17, May, 2022
Panjab University Campus Alumni Association (PUCAA) to be launched soon. (Meeting in Delhi held recently with Senior Alumni's.)
Read More